Wedding + Food Photographer - Tasha Seccombe
Your Name:
Tasha Seccombe
Your Business Name:
Tasha Seccombe Photography
Tell us a bit about your business:
I am a wedding, food and lifestyle photographer based out in Elgin in the Overberg and I love all the small, happy, interesting moments I get to have with people, beautiful things and delicious food during my working day!
How long have you worked as a photographer?
I have been working as a photographer full time since October 2010
Do you feel it was an instant success or did it take a while to find its feet?
I wouldn't say it was an instant success but I did get some lucky breaks very early on through photographing friends and colleagues weddings that put my brand out into the world and got things going.
If any, what kind of jobs did you have before your career took off?
I lived all around England and Scotland for eight years after studying Fine Art at Stellenbosch. I worked in web design initially before taking on MANY temping admin jobs to allow me to assist food and lifestyle photographers in London for some first hand experience in the industry. This was an amazing time!
Do you feel that you chose your "passion," or did it choose you?
Before I started assisting I wasn't sure about making the plunge but as soon as I'd spent time with some role models and seen what their lives were like as creatives I knew it would be the way for me and I've never looked back!
What made you decide to follow a creative career choice (though possibly risky) rather than something more stable?
I've not prioritised conservative decisions about the consistency of my life and lifestyle and my husband and I have learned the 'hands on' way how to keep costs down and focus on the important things. And it's important for both of us that we live authentic and happy lives doing what we love and we've sacrificed material comforts to get there. It's always worth it if you're happy!
Have you ever doubted your talent? If so, how did you work through your doubt?
EVERYBODY doubts their talent all the time - of this I have no doubt! Keeping a realistic eye on what you produce and how you can keep on getting better does in some ways come from dissatisfaction and doubt - so I guess they're an important part of the process if you don't let them overwhelm you.
What is your favorite accomplishment?
Being a mother of two amazing girls and a full time photographer at the same time although I'm not sure I've aced this just yet ;-)
Tell us about any workshops you may offer:
My food writer friend Ilse van der Merwe (The Food Fox) and I offer food photography/ blogging and styling workshops when we have time - I LOVE teaching and adore these workshops (it's just finding the time!). I also offer one to one sessions in winter at my home for working photographers looking to learn more about online food imagery.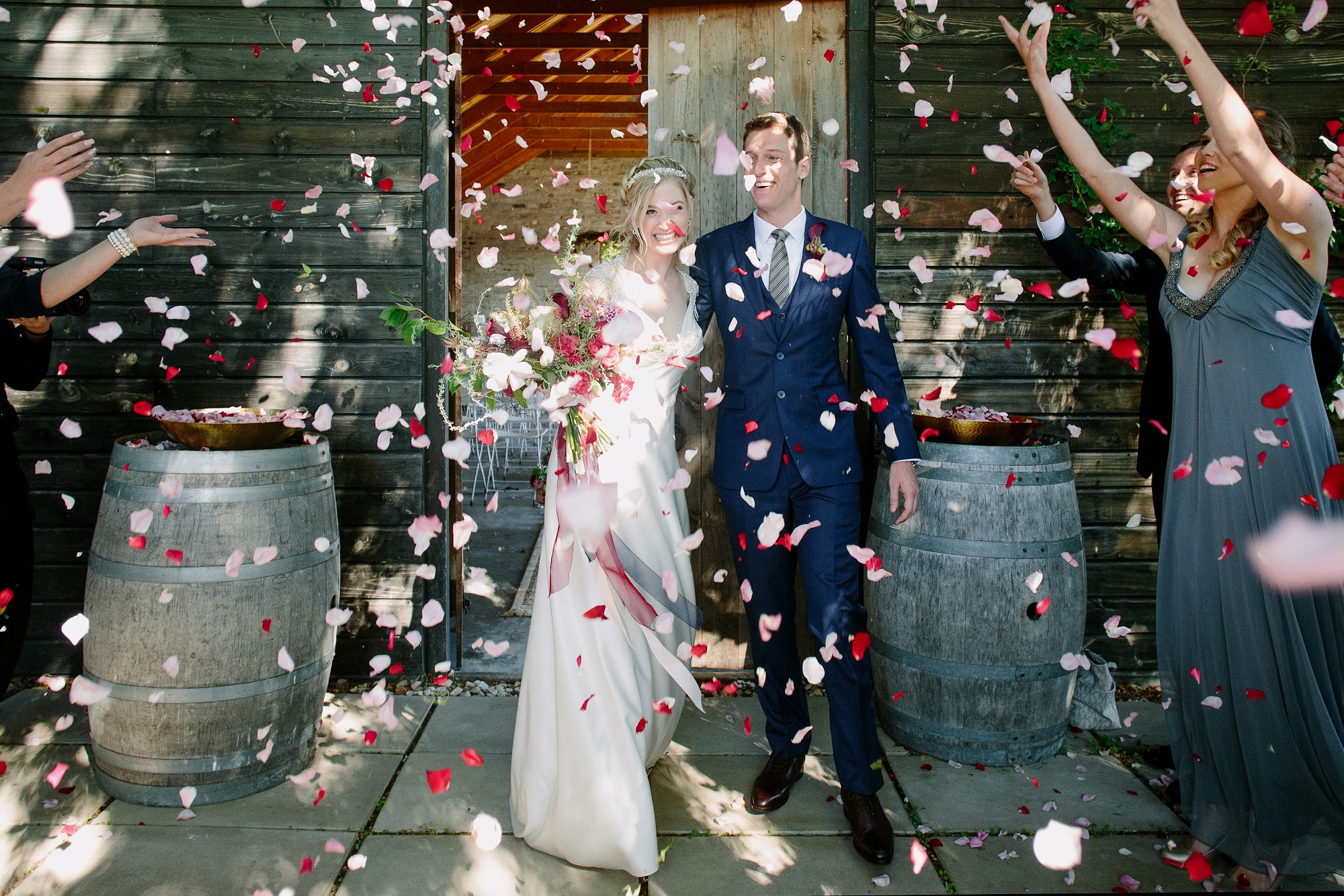 What is the best way for "Working Creatives" to be the first to know about your workshops?
They can email me to find out more info.
If I wanted to be successful in your genre of photography, what advice would you offer me?
In terms of weddings I would say 'go, go go!' and start producing! Photograph as much as you can, assist as much as you can and make connections with other people in the industry. On the one hand it's a tough and competitive industry full of stress and constant deadlines, on the other side it's a chance to really hone your skills, meet amazing couples as well as service providers and tell beautiful and emotional stories with your lens. Ying and yang!
What is your favourite lens and why?
For weddings I LOVE my Sigma Art 50mm f1.4 to distraction as it's on form almost all the time and never lets me down on focus even wide open.
For post processing - What Tech tools do you use to get your job done?Lightroom Lightroom Lightroom... and an old version of Blogstomp v2 that I love (and you can't get anymore).
Are you working on any out of the ordinary projects at the moment?
I photograph quite a wide variety of subjects generally but one of my favourite ongoing collaborations is with Fleur le Cordeur's linen tablecloth range. It's always a room FULL of flowers! Very happy-making...
JUST FOR FUN
What is playing in your CD player/iPod right now?
Sorry it's not music but podcasts and audiobooks to help the editing hours fly by! I'm half way through Gretchin Ruben's 'The Four Tendencies'
What's your favorite '90s jam?
Dave Matthews Band
What do you think about when you're alone in your car?
Myers Briggs Type Indicator and how I need to find some time and will power to exercise more ;-)
What were you like in high school?
Very quiet, bookish and arty.
Knowing what you know now, what would you tell your high school self?
You don't have to fit in and you'll know more about what makes you happy soon so hang in there!
FIND TASHA ONLINE HERE:
Your website: www.tashaseccombe.com
Instagram handle: @tashaseccombe
Facebook: https://www.facebook.com/TashaSeccombePhotography/
Pinterest: https://za.pinterest.com/tashaseccombe/