For Photographers - Backdrop Shop SA
Your name:
Casandra Swart
Business Name:
Backdrop Shop SA
Tell us about your business:
Backdrop Shop SA is an online store offering photographers, bloggers and creatives a large format PVC and fabric printed backdrops and flatly boards - These products will assist them in creating exceptional photography of products, people and achieving different themes for their shoots.
In February 2018 we launched our flatlay boards which are styling boards used mainly by food bloggers, product bloggers, or any small to large businesses wanting to take images of their products on a smart and easy to use surface thereby making their images stand out from the rest.
The Styling boards give an immediate professional background and are super easy to use.
What advise do you have for creatives starting their businesses?
My advice for creatives starting out in a new business is to appreciate your competitors - Follow, like, support and learn from other peoples work.

Find your groove. Find the elements of your business which you enjoy and are good at, and work hard at those. There is ALWAYS going to be someone who will try and copy you and think what you doing is so easy and disrespect the time, effort and money you have put into your work but DON'T let them get to you, carry on and know your worth!
Your time is valuable, and if your passion is there, show people you are so confident in your business and your vision that they will want to be apart of it and want to work with you.
Supporting each other is so important, we all here to hold each other up. Its drives you to be even better at what you do.
How did Flatlay Boards come to be?
I am full time graphic designer and the creative and design part of me just thought what is another way I can be creative and bring a new product to the market that people will really enjoy. The backdrops are so rewarding as I get mails daily from clients sending me images using their backdrops and boards and I can just see they are loving their idea come to life. They enjoying playing around with lighting and product composition and being creative. Which is what I love to do.
Tell us about your ideal client:
My ideal clients are loyal photographers / creatives who know and appreciate the product, who enjoy using it and who keep coming to us, they trust our business and service and will use us time and time again. I have formed unbelievable friendships through this business with clients from all different walks of life.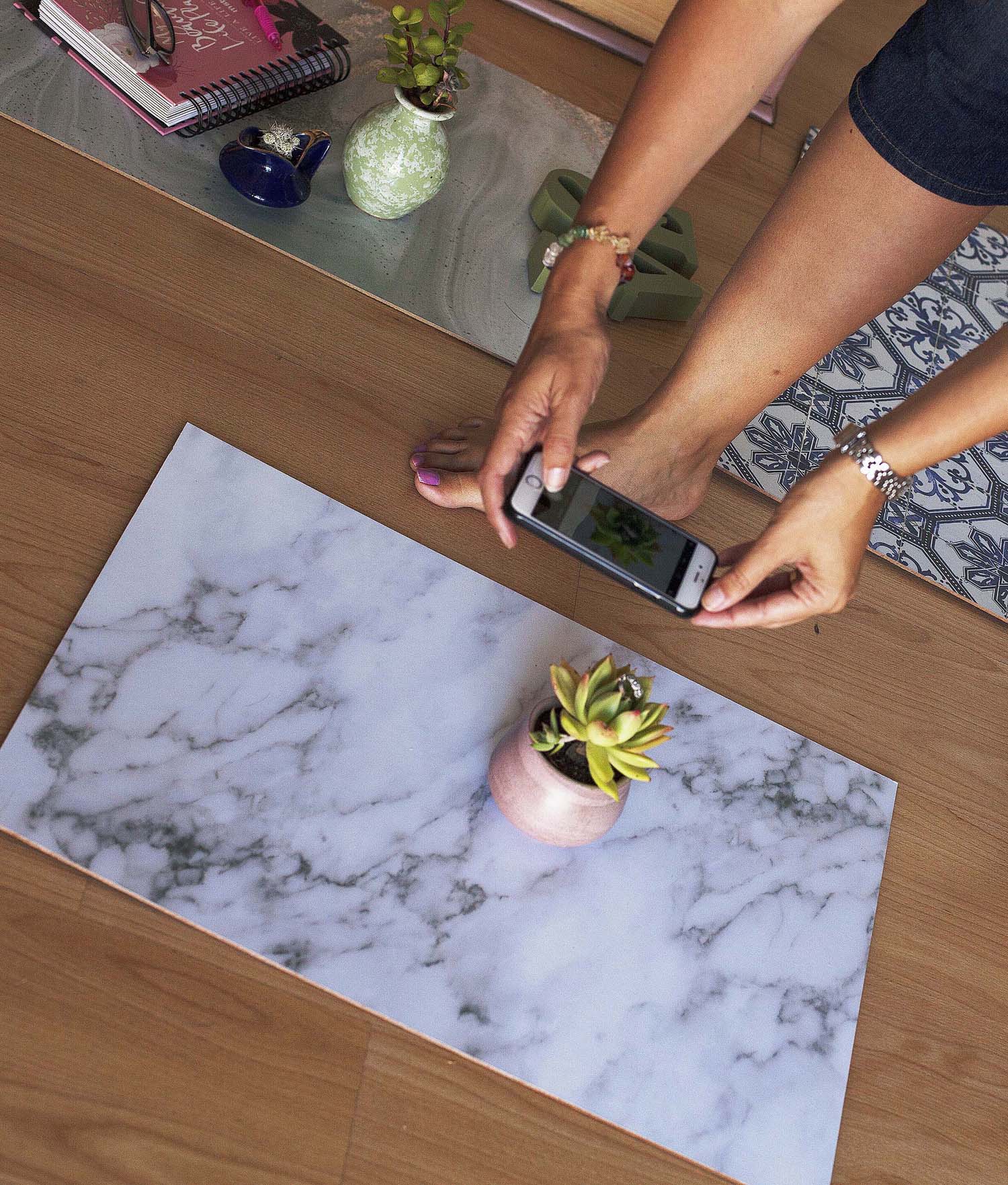 I work with a huge range of photographers, bloggers, event companies, schools, performing art theatres and so much more, I are so grateful for the large scope of clients and different aspects of the business. We have a huge range of backdrops to choose from and also custom design to what ever theme and designs you have in mind. Our flatlay boards are marbles, woods, textures and slates which can be used for a range of products and styles.
My business is here to help all creatives to think outside of the box and then come to me to create a story for them through their photography.
How can your product make their lives easier?
A backdrop can change scenes and create endless worlds of fantasy and real life.