SunshineCo
Business Name:
SunshineCo
Tell us a little bit about your business:
SunshineCo is a one stop rental house for professional lighting- and digital equipment for the photographic and film industry. Cameras, lenses, laptops, camera supports, flash lighting, constant lighting, you name it, we have it.
Additionally we also have an in-house studio for hire as well as a small lounge area which has proven to be quite popular for interview shoots. Our Johannesburg branch includes a drive-in studio with a white infinity curve big enough for small to medium vehicles.
For production companies and film shoots, we also have 3 state-of-the-art production vans for hire which includes a table with seating for 4 people, a make-up station, toilet, coffee machine and portable generator. The perfect solution for medium to large productions.
Who is your ideal client?
Our client base is quite varied, from local photographers working in the wedding, food, commercial- industries to international production companies from all over the world who come to Cape Town for it's amazing locations and favourable exchange rate.
What is unique about the product or service you're offering?
We are the largest photographic stills lighting company in South Africa and we have everything you might need for your shoot under one roof. We go above and beyond to provide a complete service and will even outsource anything we might not have to ensure you only need to make one stop to collect the gear you need.
In your experience with starting out, what advice do you have for photographers / creatives starting out?
Assist as much as possible and make sure you know your equipment inside out. It always helps coming into rental companies like us to come see what equipment is used on professional shoots. We are always happy to take customers on a tour to show you what is available and even explain the products that you are not familiar with. One thing we really endorse is gear checks the day before your shoot.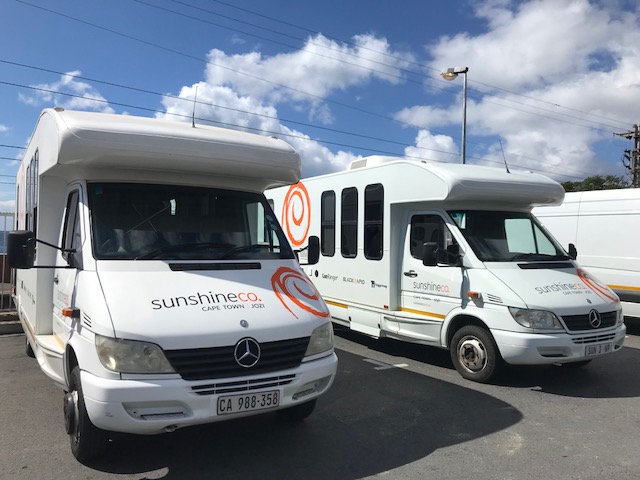 How can your business help photographers?
For years we have been actively hosting educational events and training young up-and-coming photographers through internships and this is something we will continue to do. Renting photographic equipment not only gives you the opportunity to test a specific camera, lens or lighting system before buying, but it also limits the capital investment needed to grow your business. You will save a lot of money in the short term, which will allow you to invest that money in other assets that will assist you to grow your business faster.
Is there anything else you'd like working creatives to know?
SunshineCo also distributes a number of photographic brands like Hasselblad, SIRUI, Rotolight, BlackRapid, VINSIC and Loupedeck. You can find more information on these products on our website.
Website: http://www.sunshineco.co.za/
Instagram: SunshineCoZA
Facebook: SunshineCoZA
Twitter: SunshineCompany