Wedding Photographer - Christine Meintjes
Your name:
Christine Meintjes (actually Van Niekerk, but no one really knows that :D)
Your business name:
Christine Meintjes
Tell us a bit about your business:
I'm a wedding and lifestyle photographer, with a love for simplicity and white spaces. My business grew from working from a desk next to my bed, in my shared 2 bedroom apartment, to a very successful business. I've been really fortunate to have shot over 400 weddings in more than 11 countries to date. I'm also currently the only female premium Nikon ambassador for Southern Africa. Apart from my photography, I also coach other photographers and small businesses, through my workshops, as well as consult corporates about visual communication and digital marketing, through my company Meintjes&Co.
I also founded theprettyblog.com, an internationally recognized digital publication, which has reached more than 7 million people to date.
How long have you worked as a photographer?
I started assisting a photographer at the age of 14, back in 1998, I founded Christine Meintjes in 2007, after I graduated from Stellenbosch University.
Do you feel it was an instant success or did it take a while to find its feet?
Oh my goodness, there is no such thing as an instant success, is there? I feel like I've been working on this little brand forever and every single day I'm still refining it. Let me put it this way, it's a work in progress.
If any, what kind of jobs did you have before your career took off?
I always had some entrepreneurial thing going. At school, I sold chocolate cake and hand painted fabrics. I worked for a local wedding photographer on weekends from the age of 14. During my studies, I did some basic HTML updates for an online camera store. I also think I was a waitress for 1 day, but that wasn't for me :D
Do you feel that you chose your "passion," or did it choose you?
A little bit of both :)
What made you decide to follow a creative career choice (though possibly risky) rather than something more stable?
I was a straight-A student at school, with a very serious and driven approach to life. After I finished Matric, with great results, I felt like choosing a career was the one choice I really had in life and I decided I wanted to do something I really enjoyed. The go-getter inside of me was probably just stronger than the stable, level-headed one :D
Have you ever doubted your talent? If so, how did you work through your doubt?
I think it's part of being creative. You'll always go through times where you doubt yourself. But I've always believed that if I believe in myself, others would to, not sure if it worked but I keep telling myself it's true :D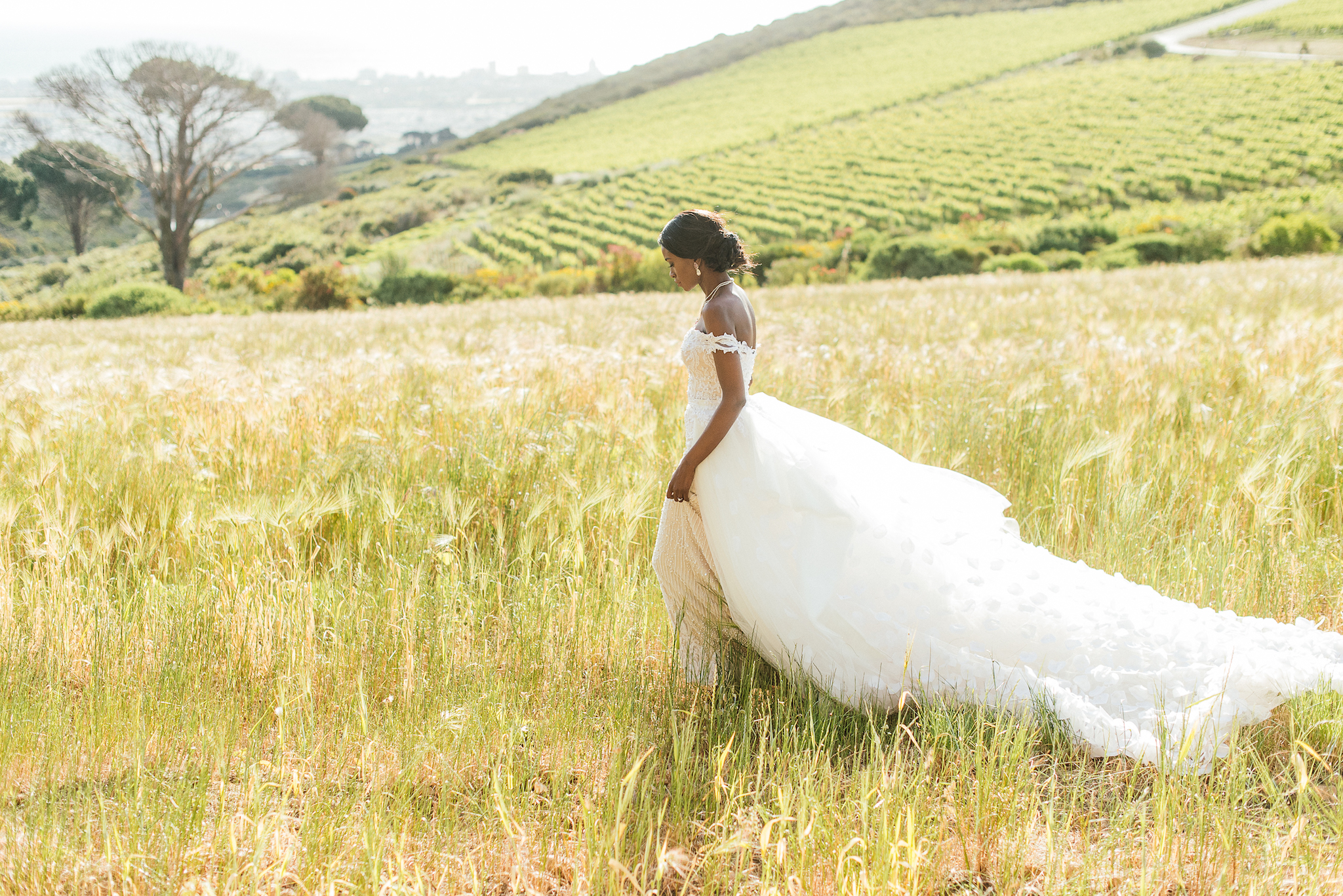 What is your favourite accomplishment?
Shooting my first wedding in Europe was a big one for me, but having 27 pages of my work published in one edition of Sarie Bruid was really amazing too. Seeing your work in print is always special!
What is your favourite lens and why?
50mm 1.4 Because it literally is the BEST! Light, fast, great depth of field and I literally take 80% of all my images with it. I love it so much, I own two! Just in case!
Are you working on any out of the ordinary projects at the moment?
Yep I am, but you'll have to follow me on instagram to see more in the future. Can't say to much now :)
JUST FOR FUN
What is playing in your CD player/iPod right now?
Itunes Radio
What's your favourite '90s song?
Ironic by Alanis Morissette
What do you think about when you're alone in your car?
As little as possible.
What were you like in high school?
The nerdy, good girl.
Knowing what you know now, what would you tell your high school self?
Relax.
YOUR CONTACT INFO